FurniRoboWeld
I4MS_MASTER
---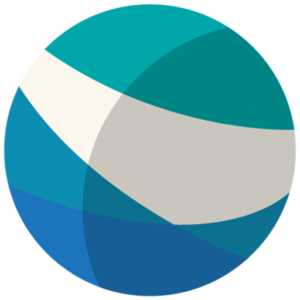 Transilvania Digital Innovation Hub
FurniRoboWeld aims to automate the process of medical furniture manufacturing with the help of a welding robot which will reduce the manufacturing cost, will increase the manufacturing accuracy and will ensure the product's quality, all of those bringing a competitive advantage to the manufacturing SME. The geographical location where the experiment will take place will be on the factory floor of e-Laborator Feeria in Dambovita county, Romania.
FurniRoboWeld is aligned with the objectives of the DIH-World Open call because it proposes an innovation experiment involving a manufacturing SME which activates in the metal sector and produces furniture for medical laboratories and involves also a Digital Innovation Hub which will support the application of the experiment with technical and business mentoring, visibility, networking and scalability of the developed solution. The technology used in the experiment is robotics for manufacturing and is one of the I4MS technologies. We have identified the following key objectives for the proposed innovation experiment:
Objective 1: Connecting the digital needs of e-Laborator with the Transilvania Digital Innovation Hub's ecosystem and services, in the process of defining a viable Robotic Process Automation (RPA) by the end of M6;
Objective 2: Facilitating the uptake of digital technologies for e-Laborator Feeria, by defining a sustainable business model and collaboration scenarios of the automation solution into the development of the Biosafety Cabinet, at the end of the experiment by month 6.
The challenges addressed through the experiment are:
Market adaptability: with 17 years of experience, the company has learned to integrate and manage ambitious projects throughout their activity and has already developed new products with international standards. Considering the impact of the COVID pandemic, the analysis laboratories are in need of microbiological hoods. The product is not available locally, and the international market is moving slowly. Moreover, considering the urgent necessity of such product for laboratories, a solution should be produced and should be accessible for the local market.
Process and product knowledge: the experiment will allow the company, by the services provided by the DIH, to establish an automatized process, by facilitating the matchmaking between the manufacturer and the tech provider, as well as upskill for personnel;
Specialised skills in the usage of the robotic solutions: involved personnel will be trained for the internal workflow for the welding robot;
Quality of the final product – the welds in the production process: the quality of the welds is an important part of meeting the requirements for the product. Perfect sealing of the spaces where air circulates is vital for the product to be liable for usage in analysis laboratories and other environments. Handmade welds require a large volume of work and are often imperfect, leading to decreased productivity and higher consumption of raw materials. Moreover, a lower quality welding operation may lead to the decrease of product lifetime.
Lack of accuracy: the robotic solution will increase the accuracy of the welding process for the product, ensuring high-quality welding for the steel sheet while maintaining quality.
---
---
Project:
Enterprises:
e-Laborator
Transilvania Digital Innovation Hub (Romania)
Sector
Medical furniture
Keywords
Digital technologies