Fomatec Experiment in North Savo Region, Finland: Smart Order Service
I4MS_MASTER
---
Fomatec Experiment in North Savo Region, Finland: Smart Order Service
 Finland, North Savo Region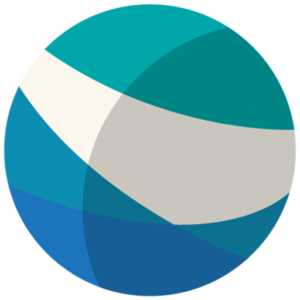 DigiCenterNS DIH, UEF
The main objectives/benefits of the experiment are:
Increased customer satisfaction: Fomatec is better able to adapt to customers' existing and future needs.
Better transparency of order management: Customers will be able to see the different stages of order processing from the mobile application.
Cost reduction in production and delivery: Elimination of unnecessary trips to customer facilities due to optimization and planning of delivery routes. Reduced number of delivery trips will also contribute to less CO2 emissions.
Increased effectiveness of processes: Automated service orders enable more effective order management, such as placing orders, removing orders, or checking the order status.
Improvements of the company image: The digital order service is a modern way to process orders and affects our brand image positively.
Proactive approach in managing orders: The mobile app is able to order more forest machinery & equipment automatically according to defined alert levels. This leads to a proactive approach and better overview when orders need to be delivered and when items (for example, chains that require sharpening) need to be picked up for maintenance from customers.
The expected impact of Smart Order Experiment is that Fomatec is better able to forecast and plan production than before.
The challenges were the following:
Challenge #1: The biggest challenge from the perspective of Fomatec is to achieve Just-in-Time production. Before the experiment, the company did not know resource consumption of customers, i.e., how many chains forest harvesters consume during shifts.
Challenge #2: The existing machinery order management system was based on the process where a large number of phone and email discussions as well as paper notes were used, which caused problems in transparency of orders. Pilot Experiment Template.
Challenge #3: The system did not support sustainable forestry (i.e., ecological and effective approach) yet and this could be achieved by calculating the carbon footprint of the logistics as well as CO2 emissions for the products that Fomatec delivers to its customers.
We performed the following activities during the experiment (August 2020 – January 2021):
• Kick-Off Meeting of the experiment in September 2020: Preparation and planning of the experiment. Visit to the stationary stock / main stock for harvester enterprise. Visits to Fomatec's customer and field service operations to see how operations are performed in real environments.
• Defining and reviewing of user stories in October 2020.
• Creation and review of technical specification in October-November 2020: New requirements were introduced including GDPR, data consent, automatic order fulfilling capabilities as well as defining thresholds and consumption levels.
• Creation and review of UI Design in October-November 2020.
• Agile development according to Scrum methodology in sprints and review of Smart Order Service with inventory management in November-December 2020.
• User feedback was collected three times along the way in November 2020, December 2020, and January 2021.
• System testing and load testing as well as quality review were performed during December 2020 – January 2021.
• Smart Order Service release, deployment, service provider training (Fomatec's employees), and customer training (Motoajo's employees) was performed in January 2021.
Status before the experiment was the following:
Paper notes were used for marking when chain is resharpened/fixed (information is not moving forward). Customer calls about invoice and asks why so many saw chains were rejected. Customer gets a paper copy on how many saw chains were resharpened, rejected, fixed, extended, and sold.
Status after the experiment was the following:
Paper note is replaced by the information that goes directly to Smart Order Service and follow-up orders are made easier via Nila application (Smart Order Service). Nila mobile application is a Smart Order Service for forest machinery that helps Fomatec in managing orders and setting alert levels and notifications as well as optimizing resource consumption. Main functions of Nila includes:
Managing storages and boxes.
Inventory management and definition of order thresholds for automatic orders.
QR-code for stock management (receiving and consuming supplies).
Order fulfillment.
Advanced route optimization regarding order deliveries and IoT-based location:

External service provider was selected for providing IoT-sensor that locates service modules.
Google Maps API was explored.
Azure IoT services were also tested, but it was not cost-efficient enough.
Business perspective and impact on Fomatec's business model:
Mobile application developed in this experiment has increased the efficiency of our production process and made our customers happier than ever before.
More sustainable development and circular economy: Customer needs less storage space, there will be shorter transport trips via route optimization, less floor-space is needed in production process, and billing-cycles are faster.
Quality control is faster and that has positive effect on time-to-market.
Integration to invoicing systems: Service makes it possible to print the attachment of the invoice from Nila-system so that Customer can see the situation of rejected/resharpened/fixed saw chains from "Returned"-section. In the future, full integration with financial management system, such as NetVisor or ProCountor, is possible.
Next steps in commercialization and identifying market segments are the following:
Expanding service concept for other customers.
Next customer segment shall be logistics of forest machines.
Customer Relationships Management: Searching for partnerships and optimal win-win business opportunities for commercialization of this concept.
How to disseminate experiment results:

Presentations/demonstrations for selected parties.
Specific trade fairs, such as Elmia Wood in Sweden and FinnMETKO in Finland.
---
---
Project:
Enterprises:
Bodegas Monje
DigiCenterNS – Digital Innovation Hub (Findland)
Sector
Digital, Manufacturing.
Keywords
Digital technologies