Data-Driven Modeling of Powder Bed Fusion Technology to Improve Product Quality
I4MS_MASTER
---
Data-Driven Modeling of Powder Bed Fusion Technology to Improve Product Quality
Motivation of the Experiment
Up until now, Additive Manufacturing technologies and, especially, the Powder Fusion Technology present at Croom Precision Medical are used for dealing with levels of complexity hardly achievable by conventional manufacturing technologies. However, the design freedom of additive manufacturing is offset by the complexity involved in choosing the optimal manufacturing process parameters and conditions for material processing.
Thus, a critical element for the industrial use of these systems is the monitoring of the system and processing conditions to ensure quality within a complex process. The motivation of this project is to create a digital twin of the process informed by real-time data and models generated during the experiment to allow for increased process efficiency and product quality, and consequently reduce production costs.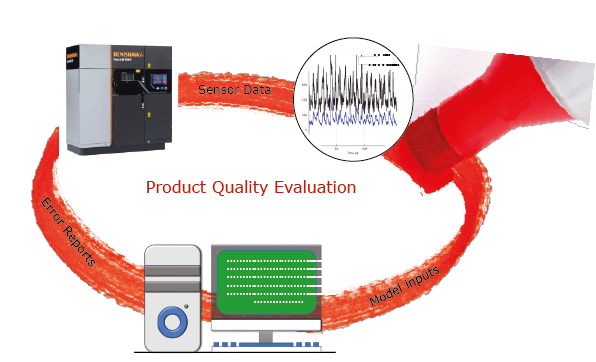 Purpose of the Experiment
The experiment aims to develop a cloud-based process model of the powder bed fusion technology to monitor the process layer-by-layer and ensure reliable production. The developed model utilizes a plethora of machine learning algorithms to predict important outputs of the modelled process using real-time data. The computation of such highly complex models requires expensive hardware investment to efficiently run offline. The use of a cloud platform can negate the costly investment required and enable faster computation of model outputs.
Technical Impact
Croom Precision Medical (CPM) will benefit from a digital twin for Additive Manufacturing that can be used for automated real-time monitoring of and prediction of component quality to optimize the production efficiency, component quality and reduce costs. This will be fundamentally underpinned by the advanced melt pool monitoring onboard CPM's Additive Manufacturing system, giving them a unique selling point for attracting new customers and increasing their current offering. Montimage served as the technology partner and developed the tool and Machine Learning algorithms for the analysis of the manufacturing data and images to detect anomalies early during the Additive Manufacturing process.
´The technical impact of this is potentially very high, allowing for the use of melt pool monitoring technologies to be used, not only to inspect the quality of a build manually but to automate this stage for cost reductions.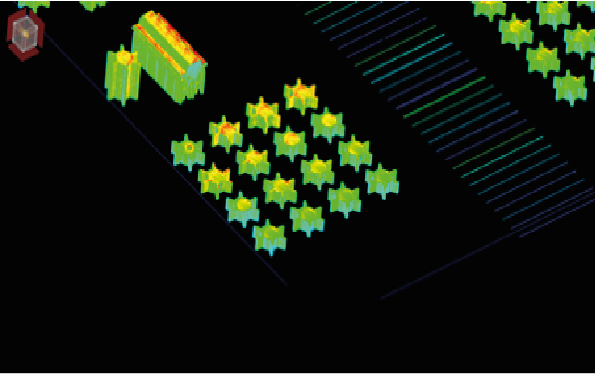 Expected Economic Impact
Quality control and prediction of quality issues within AM is a key area of growth and area of uncertainty within the process. As such it has an influence on the overall cost of the AM production process. Through the digital twin development within this experiment the automated quality control development and deeper understandings of the process meltpool signals will allow of increases in productivity of the system, capability and understanding of the process as well as reducing operational costs such as manpower, powder usage, wastage, energy consumption etc. This will in turn increase revenue, lower the cost of entry and allow for a wider uptake of metal AM technologies among industries.
Edgardo Montes de Oca, Founder and CEO of Montimage.
"DIGITbrain has allowed us to develop new services & tools based on digital twins and machine learning for improving the manufacturing processes of our customers. Further, it enables us to adress new customers by providing a platform for publishing our solutions, the DIGITbrain Digital Marketplace."
---
---
Project:
Enterprises:
Tampere University – Digital Innovation Hub.
Croom Precision – end user.
Montimage- technology partner.
Sector
Digital, Manufacturing.
Keywords
Digital technologies